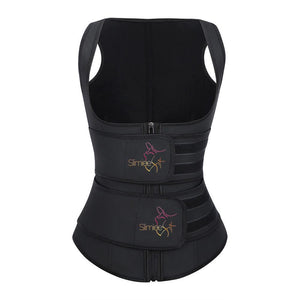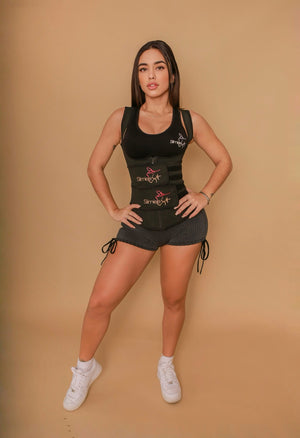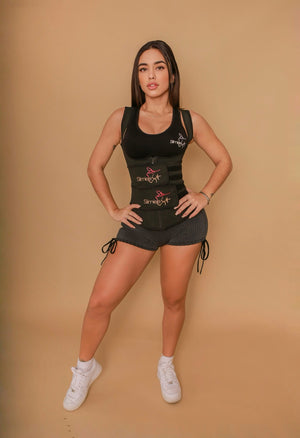 2 STRAP VEST
The body waist trainer vest features two Velcro straps and a zipper that closes in the front. The vest fits snugly around the waist to help train your back and waist at the same time. Get the body you've always wanted with Slimiee Fit!

• Structure that is flexible for workouts yet ensures durability over time.
• Zipper closure & double Velcro belts for adjustable progressive fit
• Latex design allows maximum elasticity & resistance
• Ultra-high compression that pulls and reduces the waistline with up to 3 sizes
• Shapes your figure into feminine, sexy curves
• Posture and lower back support
Material lining on the waist trainer may cause skin irritation if it used too tightly. Please purchase an accurate size by using our 
size chart
. We also recommend using our 
Fat burning cream
 to stimulate skin moisture in between your skin and the waist trainer. Slimiee Fit is not liable for allergic reactions or skin irritation.