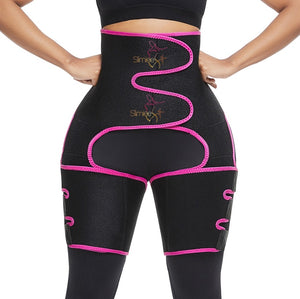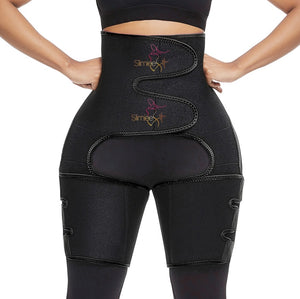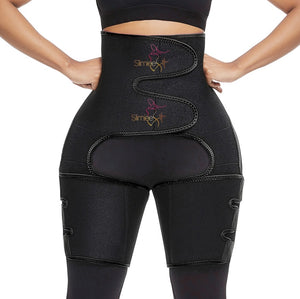 Butt Lifting Thigh Trainer
This butt trainer from Slimiee Fit can help lift and shape your butt and thighs to achieve the body you've always wanted. It is easily adjustable with Velcro straps around the waist and thighs.

The butt trainer also works as thigh shapers, so they are not meant to be small.
Medium is the smallest size you can get.
The trainer is highly recommended for women with thick thighs.
DISCLAIMER: Material lining on the waist trainer may cause skin irritation if it used too tightly. Please purchase an accurate size by using our size chart. We also recommend using our Fat burning cream to stimulate skin moisture in between your skin and the waist trainer. Slimiee Fit is not liable for allergic reactions or skin irritation.