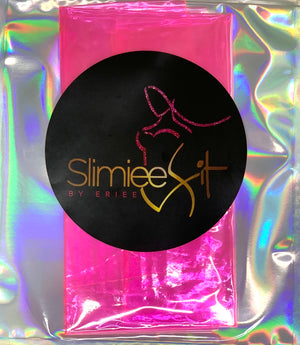 Slimiee Sweat Wrap
The sweat wrap from Slimiee Fit can be wrapped around the waist or thighs to help you sweat more during workouts.

The hard plastic can also provide support for your back when lifting weights.
It is washable and reusable.
The wrap is a hard plastic and stays in place for all-day wear.